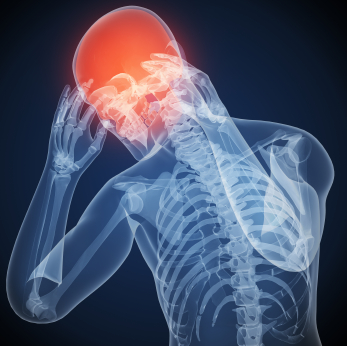 Headache
Cephalgia

Cephalgia, or headache, is commonly grouped into four major classifications: Vascular (migraine and cluster headaches), tension (resulting from sustained muscular contraction), traction and inflammatory (involving tumors, cerebrovascular disease, auto-immune infection), and cranial neuralgias and TMJ dysfunction (Bell's palsy, trigeminal neuralgia, temporomandibular joint dysfunction).

Headaches and Osteopathy

Although these broad categories represent markedly different disease processes, from an osteopathic perspective they all, to varying degrees, involve the motion of the cranium (or its restriction) and fluid exchange (or its restriction). It is the osteopathic understanding of the motion of the cranial bones and membranous structures, as well as the postural dynamics that influence such motion, that inform the osteopath's ability to influence this motion with precise, gentle manipulative techniques. Patients who come to us with headaches that have been unsuccessfully treated with medications, or with headaches that have been labeled as "idiopathic", often find relief with osteopathic treatment. Such treatment is sometimes referred to as osteopathy in the cranial field or cranial osteopathy.